Greater Boston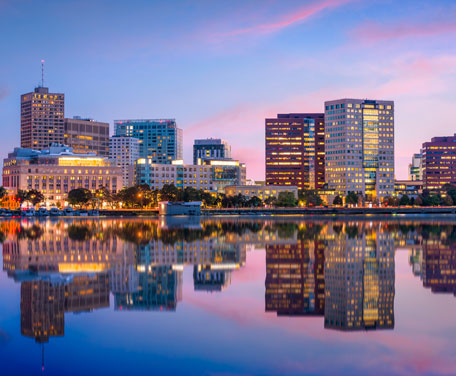 The Greater Boston area is known for more than its illustrious place in American history. Contemporarily, Boston is known for its world-class educational opportunities, and as in industry leader in medicine, finance, technology, and innovation. The Greater Boston Area is home to over 50 colleges and universities, 24 hospitals, along with many coworking spaces, incubators, and startup accelerators.
The Towns of Greater Boston
Many of Boston's suburbs were established in the 1600s and 1700s; and each has its own rich history. Some of the best known are:
Braintree
Brookline
Cambridge
Dedham
Everett
Foxboro
Malden
Medford
Milton
Norfolk
Norwood
Quincy
Somerville
Wakefield
Things to do in Greater Boston
The Greater Boston Area is known for its amazing museums, incredible parks, and other attractions. The many entertainment venues and recreational facilities provide fantastic concerts, live shows, and activities for the whole family to enjoy.
Just outside the City of Boston in Foxboro lies Patriot Place – home of the New England Patriots and the New England Revolution, as well as a massive state-of-the-art hospital complex, gourmet restaurants, bars, shops, and more.
Living in the Greater Boston Region
If you're looking for access to all that Boston and the surrounding towns can offer, but wouldn't want to live in the city itself – maybe you need a little extra space for those German Shepherds, maybe you want your children to be educated in a particular school system, maybe the city life just isn't for you, or maybe it's something else – no matter what your reasons, the greater Boston area is a great option, and a wonderful place to call home.

Allston – Brighton
Vibrant and eclectic, Allston-Brighton is an area popular with college students, young professionals, and artists. Containing some of Boston's best local music, comedy, and art, Allston and Brighton are home to strong artist communities. These densely-packed neighborhoods are comprised of hundreds of small businesses and independent eateries, as well as colorful murals, beautiful parks, and vintage architecture – all encompassed in a youthful beatnik vibe.

Brookline
Brookline is a quiet town that borders several Boston neighborhoods. It is a cultural hub for the Jewish community in the Greater Boston area and is known for its sweeping city views, beautiful parks, excellent schools, and its close-knit community, and the town that Red Tree Real Estate is happy to call home.

Cambridge
Cambridge, sometimes referred to as "The People's Republic of Cambridge," is home to Harvard University, MIT, and world-renowned pharmaceutical and tech companies, and is separated from downtown Boston by the Charles River, giving some of the most picturesque views of the Boston Skyline. This small "city within a city" boasts a nightlife like nowhere else in Boston – famous for restaurants, clubs, and venues that fill the streets with live music. With extraordinary cuisine, art galleries, comedy clubs, and innovative architecture, Cambridge has something for everyone.

Jamaica Plain
Jamaica Plain is an oasis in the city of Boston with walkable streets, bike access, green space, and public transit. Restaurants, as well as centers of culture and art, are spread throughout the neighborhood. Enjoy casual strolls through the Boston Arboretum or boat rides along the picturesque Jamaica Pond, along with frequent family-friendly events and a pleasant "small town" community feel.

Back Bay
This neighborhood was built on a landfill, but it's so beautiful that you would never know! Famous for its rows of historical Victorian Brownstones and upscale shopping and dining destinations, Back Bay is home to some of the city's most famous landmarks like the Hancock Tower, a prominent building on the Boston skyline, and the Comm. Ave Mall, a park between the inbound and outbound sides of Commonwealth Avenue that leads adventurers from Kenmore Square to the Boston Commons and Boston Public Gardens.

Fenway-Kenmore
So much more than just the home of "America's Favorite Ballpark," Kenmore Square and Fenway also house the famous Citgo Sign, MassArt, the Isabella Stewart Gardner Museum, and the Museum of Fine Arts. Over the past few years, active real estate development has transformed the look of this neighborhood. Once comprised of convenience stores and dive bars, the area is now full of luxury residences and high rises.

South Boston
Quintessentially "Boston," South Boston (lovingly referred to as "Southie") was once populated almost exclusively by working-class Irish families and is now attracting students and young professionals. Its proximity to downtown and its stunning ocean views make this neighborhood one of the most attractive areas to live in.

East Boston
Aside from Logan airport, which dominates a significant portion of the neighborhood, East Boston is home to a diverse group of people. Grab a slice from Santarpio's Pizza, an old-school Eastie institution, or take a stroll down the beautiful Constitution Beach. Demand for housing from young professionals has sparked development, and many properties are getting facelifts after years of neglect.

Roslindale
Roslindale is a residential neighborhood, bordered by Jamaica Plain, Hyde Park, West Roxbury, and Mattapan. Once called "the garden suburb," today's residents still enjoy the neighborhood's natural beauty. It was developed as a classic streetcar neighborhood and is now home to unique shops and bistros, with quick downtown access via the Orange Line.

Dedham
Dedham is a friendly and close-knit community just south of Boston Proper. The residents of Dedham love their town and neighbors, easily seen by the growing number of non-profit organizations, sports teams, and recreational programs in the area.

Newton
Instead of having a single city center, Newton is comprised of 13 distinct villages, each with its own downtown area. Its largest employers include Boston College and Newton-Wellesley Hospital. Newton is also the location of the notorious Heartbreak Hill; the most challenging stretch of the Boston Marathon, where runners are most likely to "hit their wall."

Somerville
Three-time winner of the All-America City Award, Somerville is a densely populated city touching Cambridge to the northwest of Boston. Somerville is comprised of many neighborhoods and squares, its best known being Davis Square, home of the historic Somerville Theatre. Somerville boasts many local businesses, restaurants, boutiques, and festivals.

Chelsea
Chelsea is located on a small peninsula where the Charles and Mystic rivers meet. Despite it being the smallest city in Massachusetts at just two square miles, it has multiple neighborhoods each with their own distinct culture. This small yet vibrant city boasts over two dozen parks and recreational grounds.

Revere
Revere is named after the patriot and poetic hero of the Revolutionary War, Paul Revere. It is home to the oldest public beach in the United States, from the beginning dubbed "the people's beach," as it was historically frequented by the working class and immigrants. On the shoreline sits Kelly's Roast Beef, the famous eatery that claims the invention of the modern roast beef sandwich. It's only a quick ride on the Blue Line from downtown.

Malden
In 2009, Malden was named "Best Place to Raise Your Kids" by Bloomberg Business, and it's easy to see why with the many parks, playgrounds, and ball courts. Malden is a beautiful, wooded, river basin town organized around squares and crossroads. The Orange Line terminates at Oak Grove station in Malden, making for easy access to Boston below.

Medford
Along the scenic Mystic River sits Medford, the home of many distinguished institutions of learning, most famously Tufts University. Along these winding streets, the diverse set of notable historic sites may surprise you — Amelia Earhart's residence, the birthplace of the song "Jingle Bells," and the house named in the American poem "Over the River and Through the Wood," and many more.

Watertown
What was once an old, working class neighborhood, has grown into something quite different, without losing the blue-collar charm. Right now, Arsenal Yards is under heavy construction to become a shopping and dining destination for the entire city of Boston. Posh condos, new hotels and fun international restaurant's have made the multifamily units in Watertown an investors dream.