FOR LANDLORDS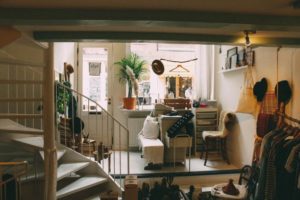 Our goal is to find someone to love and care for your home as much as you do. We have built relationships with hundreds of landlords across the Greater Boston area. We work quickly and efficiently, making the entire rental process as stress-free and streamlined as possible for both the tenants and the landlords. Creating peace of mind for our family of clientele has been the staple of our business and boutique approach.
The most common question we get from landlords is, "How does this work?".
We post apartment ads onto our advertising network for people to make inquiries. Once we feel we have a qualified prospect as a client, we coordinate the entire showing: notifying tenants in advance, borrowing keys, and taking the client on a tour of the unit. If the client is interested in applying, we collect a complete application, references, proof of income, cosigner information, and anything else we feel is necessary for a comprehensive rental application. We present the entire package to the landlord or designated management. Then, if our client is accepted, we draft the lease and facilitate its signing.
We can be as involved as you like. Some landlords prefer we find the renters, and then they draft the lease themselves. Some want to be present at the showings; some do not. Whichever you prefer, we will work together to make the process customized to your needs.
Why We Stand Out
Contactless Brokerage
3D Virtual Tours and Matterport 3D Showcase can provide your listing with an immersive virtual experience that allows a buyer to digitally walk through the property from their phone or computer. This feature can be particularly beneficial for out-of-state and foreign investors.
Regionally Focused Marketing and Social Media
We have an in-house marketing team, working in tandem with contracted social media agencies to identify and focus exposure on your property. Everyone has a different goal and target audience for their investment, and we customize each campaign based on your specific needs.
Drone Photography
We offer optional aerial photography that can provide unique perspectives of your property. Drone photography can speed up the selling process by providing more visual information to potential buyers.
Staging
We work with several talented and trusted staging companies who can work within any budget to meet your needs. A stager can help transform your listing into a place that a buyer can easily picture as their own home.
Contractors & Handymen
Finding the right contractor for your job isn't always an easy task. Red Tree has an established and trusted list of cleaners, handymen, contractors, and more to get your property into show quality. We've spent our careers figuring out the best of the best so we can happily share them with you.
FOR TENANTS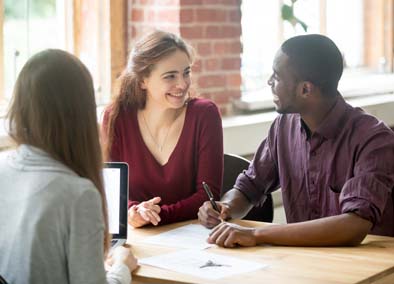 Looking to rent for yourself? With access to over 60,000 apartments, Red Tree has one of the most extensive rental networks in the city. With so many places to choose from, our experts will find your perfect home based on your wishes, commute, lifestyle, and budget.
We attribute our success to the fact that we are a team. At Red Tree, agents share inventory with each other so they may learn the entire market through a collaborative effort. It's not uncommon to see Red Tree agents prospecting apartments together and then reporting their findings to the team so that each agent can do his or her job better.


What do I bring to my showing?
To push the application through as quickly as possible, try to bring the following to the showing:
Photo ID
Two recent pay stubs
Your checkbook
If you are an international student you will need an I-20
If you are starting a new job you will need a letter of employment
If you are a student you will need a letter of enrollment
The name and contact info of your current landlord
What is the application process?
Every landlord and management company has a different procedure. If you are a student, have been working less than a year at your current job, or have low credit, the landlord or management company may ask for a cosigner. A notary public must notarize cosigner forms.
All the paperwork must be in, and the appropriate funds deposited into our escrow account before the apartment can be taken off the market. Expect to put down first month's rent, last month's rent, and a full security deposit before move-in. Some landlords waive the pre-paid last month's rent or don't collect a security deposit. Some management companies charge a rekeying fee. Talk to your agent about the required up-front costs for each apartment you tour.
What do our services cost?
We charge a brokerage fee equivalent to one month's rent. Some landlords and management companies can be convinced to contribute a percentage of the cost; however, most do not. The brokerage fee pays for the services an agent provides you. In addition to doing the paperwork, agents prospect suitable apartments, photograph and market them, post ads, coordinate showings, copy keys, facilitate the move, and other tasks that the renter may not see.