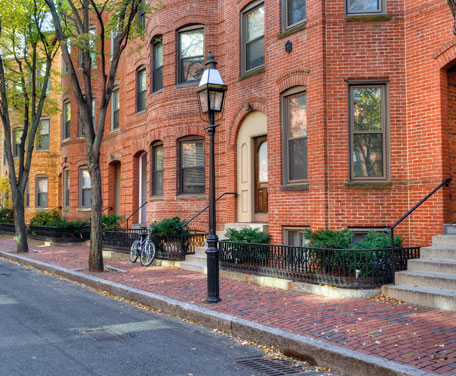 Click or tap [here] to submit your listing to Red Tree Real Estate.
Our goal is to find someone to love and care for your home as much as you do. We have built relationships with hundreds of landlords across the Greater Boston area. We work quickly and efficiently, making the entire rental process as stress-free and streamlined as possible for both the tenants and the landlords. Creating peace of mind for our family of clientele has been the staple of our business and boutique approach.
The most common question we get from landlords is, "how does this work?"
We post apartment ads onto our advertising network for people to make inquiries. Once we feel we have a qualified prospect as a client, we coordinate the entire showing: notifying tenants in advance, borrowing keys, and taking the client on a tour of the unit. If the client is interested in applying, we collect a complete application, references, proof of income, cosigner information, and anything else we feel is necessary for a comprehensive rental application. We present the entire package to the landlord or designated management. Then, if our client is accepted, we draft the lease and facilitate its signing.
We can be as involved as you like. Some landlords prefer we find the renters, and then they draft the lease themselves. Some want to be present at the showings; some do not. Whichever you prefer, we will work together to make the process customized to your needs.
---
REQUEST MORE INFORMATION