North Shore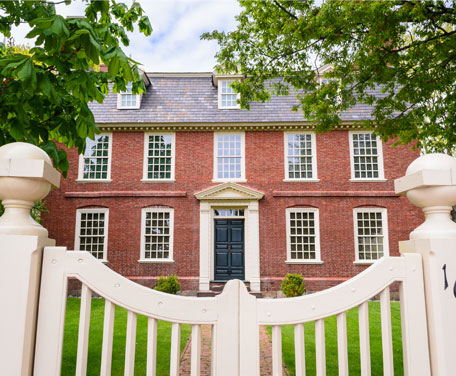 This is the region along the coast between Boston and New Hampshire. While known for its rocky coastline, beautiful beaches, and natural harbors, the North Shore offers plenty of history and culture.
One of the most famous towns along the North Shore is Salem, a beautiful city that boasts a spooky history, known for the notorious Salem Witch Trials. Gloucester, a prominent fishing port, and former shipbuilding center is also the home to the famous Gorton's Fisherman.  The towns of Gloucester and Rockport are home to some of the most popular beaches in Massachusetts, including Good Harbor and Wingaersheek.
While North Shore is a coastal area, it's also made up of many inland communities. This diverse area has been made famous by books and movies. Portions of the movies Shutter Island, Manchester by the Sea, and The Perfect Storm were shot in Beverly and the surrounding areas.
Towns of North Shore
Plenty of wonderful towns and cities are found throughout North Shore. The coastal towns include:
Salisbury
Rockport
Newbury
Essex
Salem
Beverly
Gloucester
Peabody
Revere
Amesbury
Hamilton
Middleton
Saugus
Swampscott
Topsfield
Lynn
Lynnfield
Things to do in North Shore
Enjoy many museums including the Salem Witch Museum and the Peabody Essex, along with plenty of other historic venues. The theatre scene is alive and well in North Shore, too. Enjoy the Cabot Street Cinema Theatre or the North Shore Music Theater, both found in Beverly.
Of course, being a coastal area, many residents enjoy plenty of time at the beach during the summer. Revere Beach was the first public beach in the country. In addition, the Rockport and Gloucester historic seaports have beaches and plenty of shops and art galleries for residents to peruse.